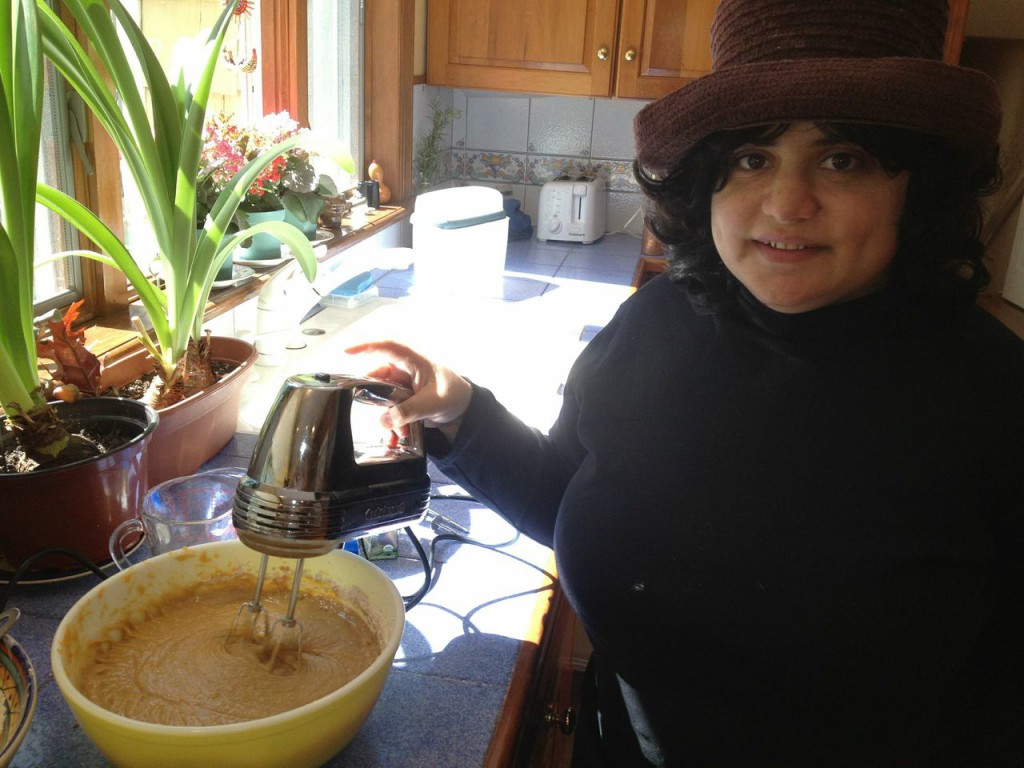 Rachel Kaplan
How did you decide that you wanted to work and live on a farm?
It is assumed that all self determined people will want to live and work in the community where their parents live.  This was not my dream. It has been my dream ever since I went to a summer program at a farm in Canada, that I would reside on a farm. My parents wanted me to live really close. We are terrifically close and I know that it will be hard to live away from them.  I only hope that they will like the fact that I am in the place that I want to be.
How do you anticipate what life will be like at the farm? What are your goals?
I want to assert my independence. This is very important to me.  We are really just like kids until we have our own residence. We don't assume our rightful place as adults when we live in our parents' house. It is great to have their help but it doesn't require you to grow up.
The farm is a place for adults who want to live as other people live, asserting independence and trying to grow as individuals.
What is a meaningful life?
Really there is no answer to this question that applies to everyone. Talking about myself, I think that as I grow this will change.  It has changed from my life as a child to my life as an adult.  I think that my life is meaningful to me.
We think of adult lives as having meaning if they try to produce commodities or services that other people want. The farm is a great place to produce a delicious product that people appreciate.  I think that is part of a meaningful adult life.  We are working to give our vegetables a great taste.   That is meaningful to me.  There are other aspects to a meaningful life.  There is the responsibility towards others.
We who are different need to help others.  It allows us to understand the way that relationships work.  This is truly important to the assertion of our relationship to the adult community.
Jordan Schoenfeld
What does the farm mean to you?
The farm is this amazing way for me to work. It is ready to let me always decide what I'm able to do. Work stabilizes my body so I want to continue.
I think that I will love the farm. A meaningful life is a way fear and want warring against serenity and love. We are searching for the way to feed the world sustainably. My way is to be an organic farmer.
I want a nice place with simple life. Not too big. Healthy place. Everyone needs work and a home so I think a farm is a beautiful place to work and live.
Efficient happiness is enough for me to be happy.
Would you like to have animals at the farm?
Yes. I would like to have animals at the farm. We should each have an animal to take care of. Want to be in charge of sheep. All the sheep will easily walk with me. We will read up on sheep.
It is just enjoyable to work with horses because they do not make any demands from me. Animals don't put any pressure on you.
What type of people do you want to work with you?
We should look for people who are wrestling with the elements. Want the people who work with me to think about reasons they ask me to do this or that. Then they can try to educate me about the reasons. It is also important to ease me into each new activity. They should talk to me about that. We thank Alethea and Erin for always demonstrating the right way through the work.
*********************************************************************************
A message to the world written in April 2013 in honor of Autism Awareness Month: "Autism restricts life and makes freedom incomplete. It is not a bad or good life but it is mostly a challenge." ~ Jordan Schoenfeld