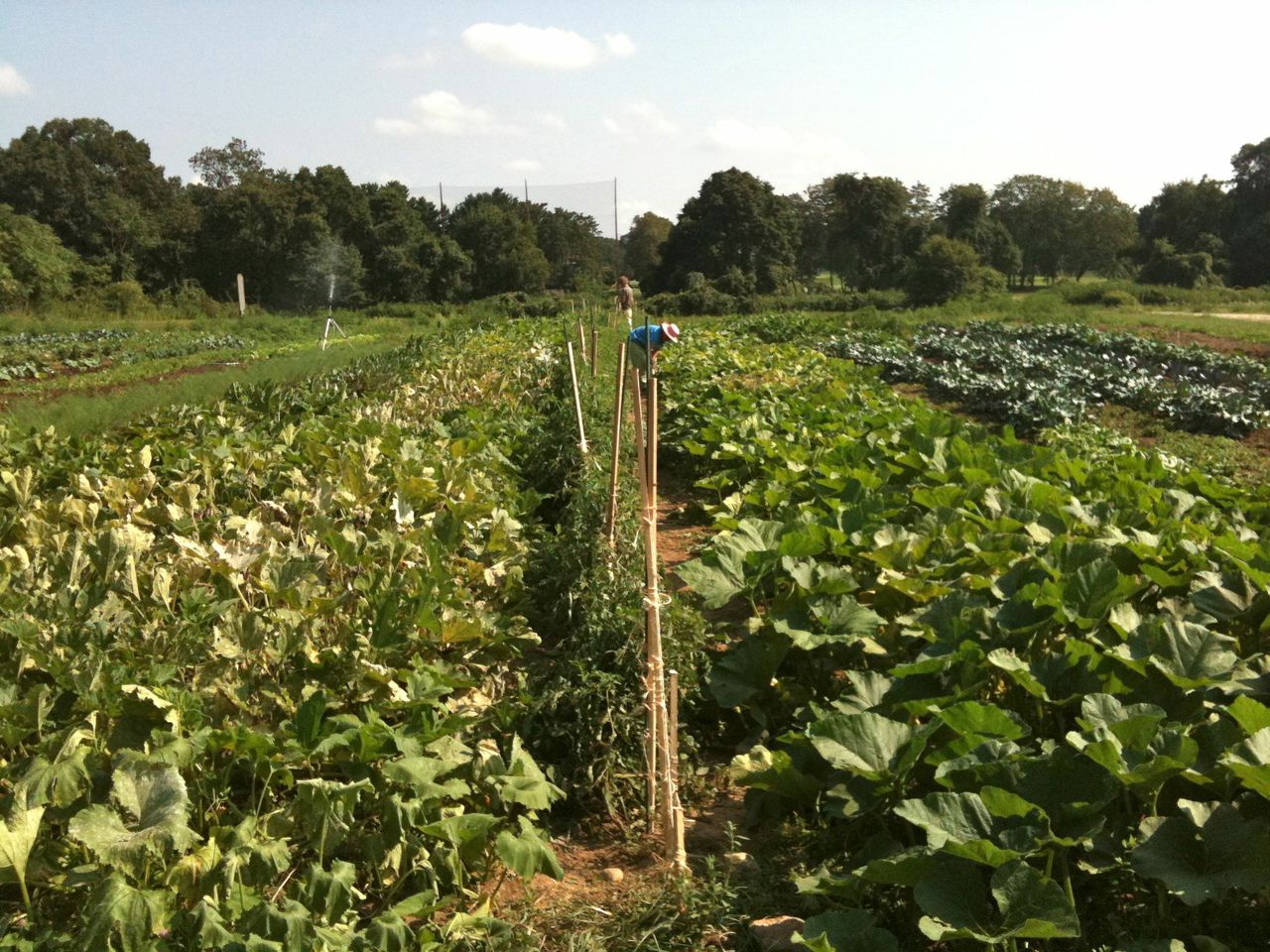 Our proposal is to create a farming community for a small group of young adults with autism and related developmental disabilities and those without disabilities. Similar farm homes for adults with disabilities exist in upstate New York and other states, and have been successful in providing their residents with a rich outdoor experience, while promoting sustainable agriculture.  We hope to add to their work by showing how self-determined individuals, each with their own interests and goals, can live and work together on larger projects such as farming, while pursuing their own activities.
Many adults with disabilities experience tremendous growth and peace in a rural setting. The residents and staff of the farm community would engage in routine farm chores, employ sustainable farm practices and tend rows of organic vegetables.
There are many ways that the farm home staff and residents can interact with the community.  The farmers become an integral part of the community selling and donating their produce in a variety of settings and enlisting the help of others to make the farm work.  The farm can provide a setting for instruction in sustainable agriculture and healthy food for the table through Community Supported Agriculture.  The vocational, recreational, and residential needs of the disabled community in New York State are constantly growing. The establishment of the first farm community of this kind will help to satisfy these needs. The possibilities both for the residents and the community are exciting.
Are you, or someone you know, interested in becoming a founding farmer? Please contact us at: (516) 674 – 9069 or info@sustainabilityfarm.org.